About Café&Meal MUJI
Simple Food is Delicious
Café&Meal MUJI aim to cook as simply as possible to bring out the ingredients natural taste which are full of blessings from the sun, soil and water. 素の食, read as "su-no-shoku" reflects our aim in presenting dishes that are cooked as simply as possible to bring out ingredients natural taste. Dine with 'Simple Food' that is gentle for your body, kind to the world and delicious, amidst the relaxing ambience at Café&Meal MUJI.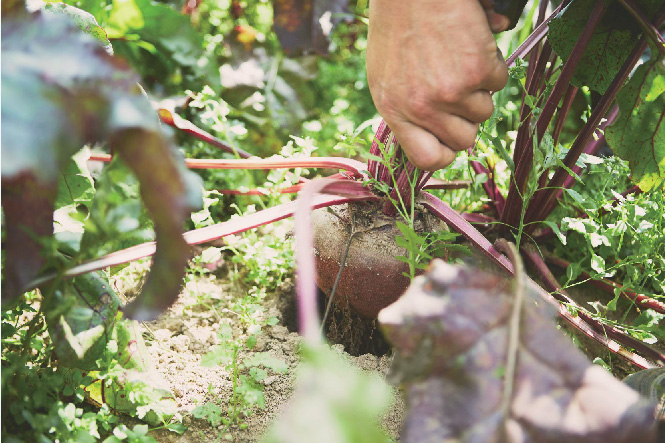 Café&Meal MUJI Singapore
In Singapore's fast paced environment, it is necessary to encourage the choice of a well-balanced, healthy meal. Café&Meal MUJI Singapore is dedicated to providing a selection of dishes made with these in mind – simplicity, quality, original, healthy and natural.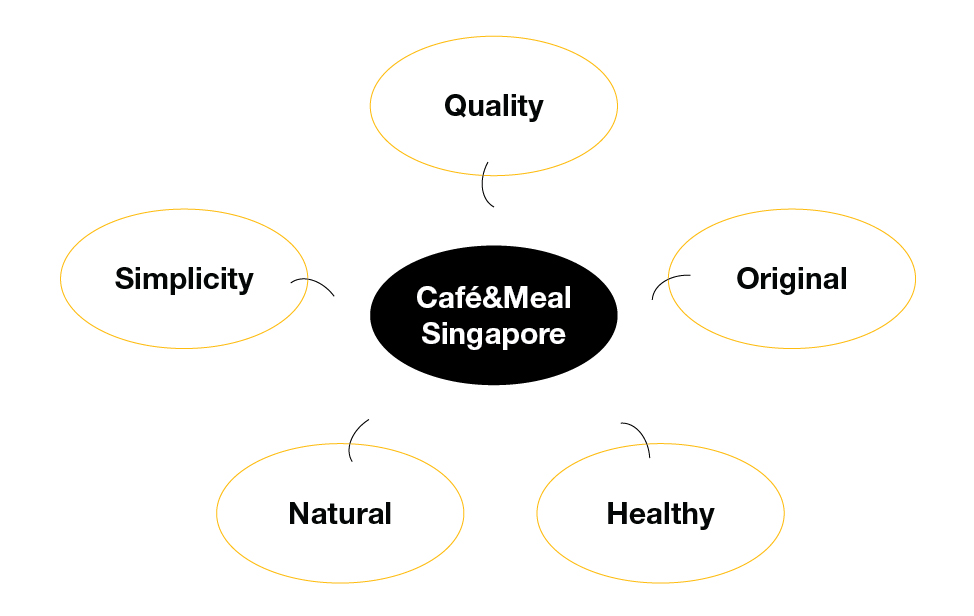 Quality Ingredients
Quality ingredients are key factors to great taste. Café&Meal MUJI sources from around the world to bring to you the best ingredients and seasonal vegetables used in the making of our hearty recipes.
16 Grain Rice

Loaded with wholesome combination of Niigata Koshihikari Japanese white rice mixed with multi-grains. Glean a plethora of vitamins A, B1 and B2, dietary fibre, with minerals that beautify and detoxify.

Fresh vegetables

To bring out the natural tastes of vegetables, wisdom and knowledge from Japan is used in its vegetable processing and cooking. Hence, no artificial seasonings and preservatives are used.

Sudaki-tou

Made from 100% raw sugar of sugarcanes grown in Kagoshima Prefecture in Japan. The sugar is rich in minerals, distinguishable by its natural sweetness and superior quality.

Yellowtail Buri Fish

We chose a direct import of superior Yellowtail Buri Fish only from Japan using advanced technology, maximum freshness is kept and made to last.

Dried Vegetables

Dehydrating vegetables is an old tradition in Japan. These vegetables are harvested from Kagoshima's rich volcanic black soil (黒ボク土), producing flavourful vegetables rich in minerals.

Matcha

Derived from 100% tea leaves from Shizuoka Prefecture, situated next to Mount Fuji. One distinctive point is its fine powder texture, making it a preferred choice for use in pastries and drinks.

All Natural Desserts

Delight in only the natural colours and flavours of good quality ingredients such as Sakura Egg.

Sakura Chicken & Eggs

Fed with Japanese lactobacillus fermented feed, we use hens reared in an environmentally friendly farm resulting in more tender, juiciness with low fats and cholesterol. They also produce eggs which are used in various dishes.

Black Bean & Brown Rice Tea

Cultivated by Nijiiro Farm in Sasayama, Japan with pesticide-free fertilizers, the Black Bean and Brown Rice are roasted and refined, to be enjoyed as aromatic tea.